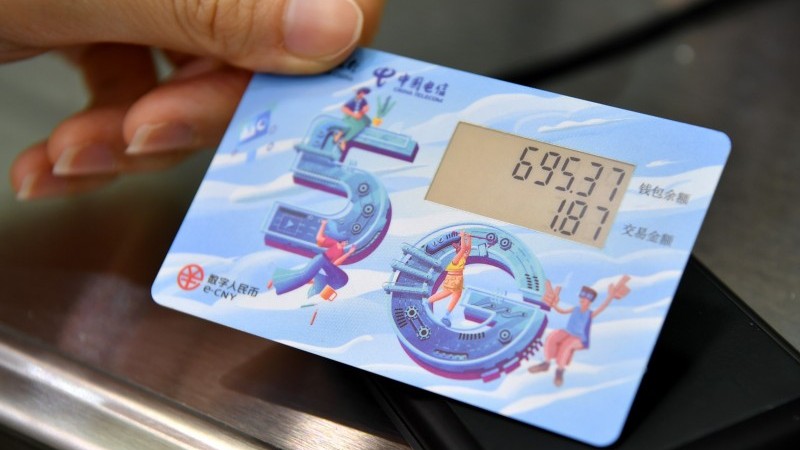 Digital regulation – information overload | Item
2
Crypto and decentralized finance
Another area with rapid developments is the crypto-universe. Undoubtedly aided by persistently low interest rates and high stock valuations, interest in crypto assets among clients (both retail and wholesale) has increased over the past couple of years. In addition, "decentralized finance" (DeFi) quickly became popular.
Where Bitcoin's original goal was to eliminate the middleman in payments, DeFi's goal is to eliminate the middleman in other financial services, starting with saving, investing and lending. 'loan. Yet with Bitcoin, things have turned out differently so far. The intermediary has not disappeared, he has just changed roles. Where in traditional payments, money is held in bank accounts and transferred between them via various methods, the crypto universe has seen the emergence of providers of wallets and exchanges. In principle, it is possible to use cryptocurrency for payments without an intermediary. Yet in practice, many people, for now, choose to use an intermediary after all, for security or ease of use.
With Bitcoin, the middleman has not disappeared, he has just changed roles
We expect similar developments in DeFi. In principle, it may be possible to use decentralized platforms to invest or borrow without the intervention of an intermediary. But the number of people willing to spend time doing their own research, for example, checking borrowers, and with the ability to do so, for example. examining the smart contract code for bugs or scams, is probably limited. Most people may prefer to rely on a trusted intermediary to perform the check for them. The roles of intermediaries may include credit assessment, contract code verification, organized portfolios, risk coverage and other aspects of asset management. Intermediaries can also help individual or corporate borrowers get the best rate and terms in DeFi markets.
Most people may prefer to rely on a trusted intermediary
From a regulatory perspective, a key issue is that regulation and supervision are inherently built around entities. Licenses are issued to registered businesses, and oversight relies on registered businesses that can be supervised, visited, fined, or prosecuted for non-compliance. An open source DeFi platform, not owned by any particular company or person, and running on a decentralized blockchain, does not fit such an entity-based approach; it cannot be licensed, fined or terminated without attacking each individual user running the software.
Regulation and supervision are intrinsically built around entities
While this is a fundamental problem yet to be resolved, it is not a problem for banks – or other intermediaries, wishing to become active in crypto or DeFi. Entity-based supervision works great for them. Indeed, European decision-makers are negotiating the "Markets in Crypto Assets" ("MiCAR") regulation, while the Basel Committee is considering the prudential treatment of crypto-assets in bank balance sheets. Obtaining more clarity on regulatory requirements, whether from a consumer protection, market integrity or prudential perspective, is an essential prerequisite for regulated financial institutions to take further action in the crypto and DeFi space.