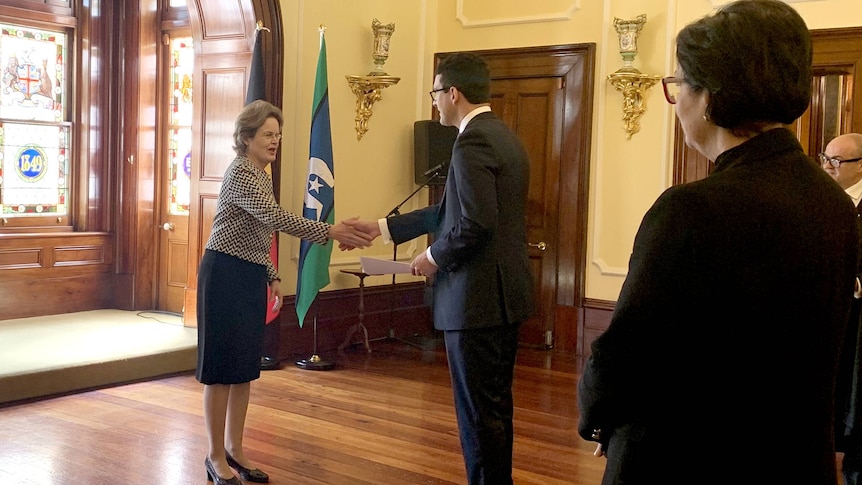 Liberal MPs rave, PM does not show up for Dan Cregan's swearing-in after coup
The political landscape of South Australia is currently in disarray following the shocking rise of a liberal defector to the presidency, a former colleague describing the coup as the "greatest dog deed" that 'he saw in politics.
Key points:
Liberal MP Adrian Pederick expressed his disgust at what he described as a 'dog act'
Prime Minister Steven Marshall did not attend the swearing-in of new President Dan Cregan
Mr Cregan hit back at Mr Marshall's claims he was motivated by greed
Kavel's new independent MP Dan Cregan took over the chairmanship of the president in a special session of parliament that dragged on into the night, following a behind-the-scenes alliance between disgruntled former liberals and the Labor opposition.
Prime Minister Steven Marshall was taken aback by the move, leading an exit from Parliament before attacking Mr. Cregan on breakfast radio and avoiding the swearing-in of the new president.
The machinations also led to a moment of deep soul-searching for the Prime Minister, who conceded that even though his focus for the past 18 months had been "100%" on the coronavirus, "maybe I should have. spend more time on politics ".
With the recriminations and fallout just beginning, Liberal MPs wasted no time in despising Mr. Cregan's decision.
Veteran Liberal MP Adrian Pederick – a factional Tory – expressed his disgust as he entered Parliament this morning.
But these sentiments were not shared by the government's political rivals.
Upper House SA Best MP Connie Bonaros, whose police complaint against fellow MP Sam Duluk led to the former Liberal's relegation to the lacrosse bench, has expressed doubts about Mr. Marshall's leadership.
"I stayed until late to watch what was going on – it was interesting.
"The certainty that this government thinks it has – clearly, clearly it doesn't."
Mr Cregan's move to the presidency was made possible by new legislation, which was also passed last night, requiring the presidency to be occupied by an independent MP.
Greens MP Robert Simms has said he would like to see a similar policy implemented in the Upper House.
"Today is Independents Day in the state parliament," he said.
"Finally, the independents are showing courage and it is also a great opportunity for the interbanks to reform our parliament."
Labor savored the moment, with MP Nat Cook saying she believed the ousting of former President Josh Teague was "indicative of the division that I have seen developing" within the Liberal Party.
Marshall goes after Cregan
The Prime Minister was not present at Mr Cregan's official swearing-in at the South African parliament this morning.
Speaking to David Bevan on ABC Radio Adelaide earlier this morning, Mr Marshall said Mr Cregan had "put his own best interests before that of his electorate".
"He quit the party, he has a big pay rise, he has a car, he has a driver, he has a huge influence and it's hard to see how that benefits the people of Kavel, "he said.
"Dan Cregan is a very ambitious person. He was not happy to be in the backbench.
"The reality is that he is now the president, in extraordinary scenes last night where the constitution was changed without much thought."
In response, Mr. Cregan said he had not taken on the role "of seeking any economic compensation."
"I have never driven a government car, I don't intend to drive one, I have a 50th anniversary Ford Falcon that I will continue to drive.
"I think I am one of a small handful of the 69 MPs who have never driven a government car."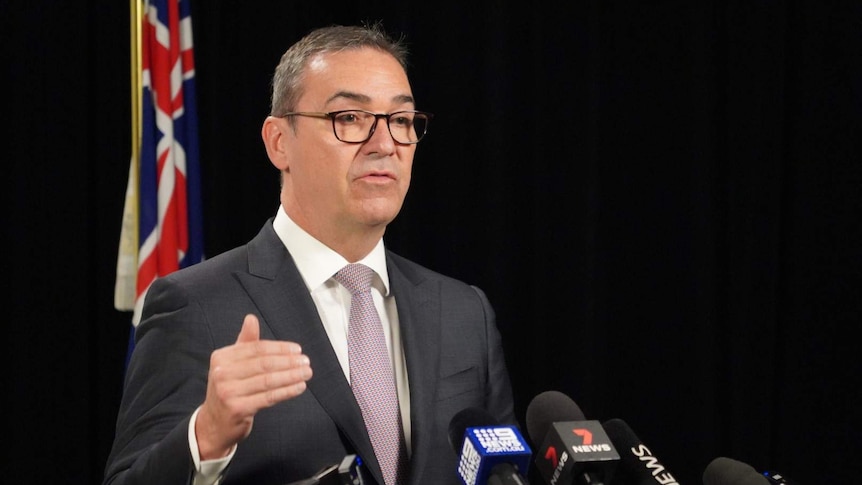 Despite Mr Marshall's attack, Mr Cregan said the prime minister "is working incredibly hard for the people of South Australia", as is opposition leader Peter Malinauskas.
"I have great respect for the Prime Minister, I have great respect for the Leader of the Opposition and great respect for Parliament and the Cross Benches, which now have a much bigger role to play in life of this parliament, "he said.
Independent MP Frances Bedford said she hoped Mr Marshall "overcomes his disappointment and realizes that parliament is a much bigger institution than any of us."
"There is absolutely no way for Parliament to continue with people yelling at each other," she said.
"It just won't happen.
Mr Marshall acknowledged that there had been "some instability in parliament" but hoped that parliament could "now come together and focus on things that are important to the people of our state".
Investigation "motivated by political considerations", according to the Prime Minister
Mr Marshall said Parliament's decision to set up a select committee to investigate the conduct of Attorney General Vickie Chapman was "very politically motivated".
"It's unprecedented and it's clearly politically motivated and it begs the question: how long did this last in the planning?" he said.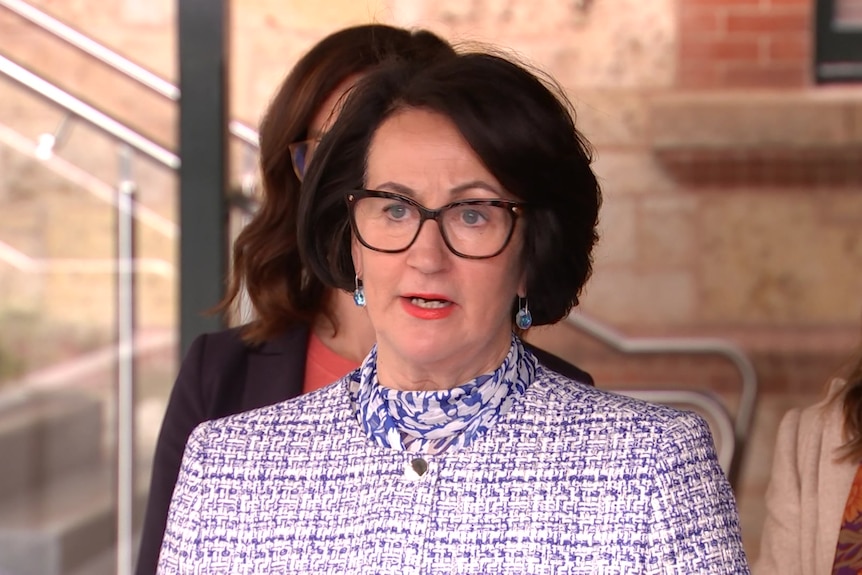 Mr Marshall said he had "complete confidence in the attorney general".
"The reality is that she (has) a responsibility under the law and that she is fully aware of her roles and responsibilities and that she has fulfilled her obligations extremely well," he said. he declares.
"She's an excellent attorney general."