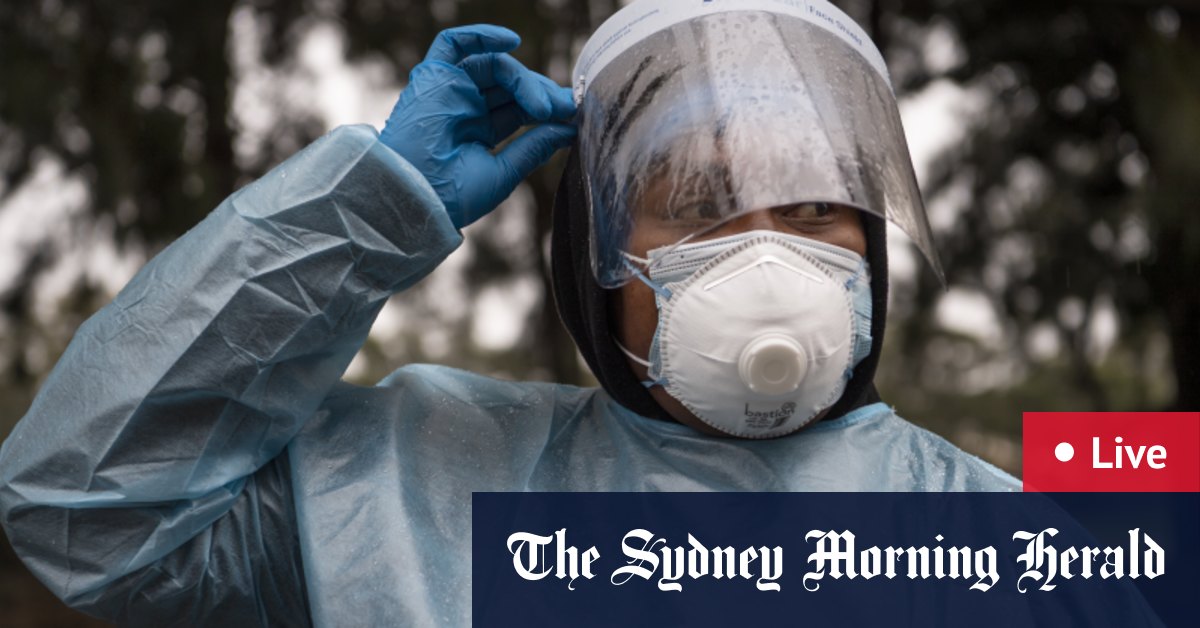 NSW COVID cases increasing, Victoria COVID cases increasing, ACT COVID cases increasing, NSW lockdown continues, Victoria lockdown continues, UK deal to increase Pfizer vaccine has ended
NSW government staff will not attend the upper house next week in an effort to minimize the spread of COVID-19.
In a statement, Finance and Small Business Minister Damien Tudehope said NSW Chief Medical Officer of Health Dr Kerry Chant wrote to the Chairman of the Legislative Council describing the significant risk of COVID transmission- 19 in Parliament and the risk of seeding in regional communities when MPs and staff return home.
"Yesterday, in response to a request from the President of the Legislative Council, the Chief Medical Officer of Health for New South Wales attended a meeting of representatives of all political parties on the Legislative Council, during which discussions were held. place regarding the COVID security plan that had been developed. by the President of the Legislative Council ", the
As a result of the meeting, the president of the upper house determined it was appropriate for the council to sit.
"NSW government ministers and parliamentary secretaries are prioritizing the possible risk of transmission across the state and have indicated that legislative council meetings should be postponed," Tudehope said.
"At a time when we ask everyone in NSW to make sacrifices for our safety, it is unscrupulous and dangerous for politicians to reject health advice in order to pursue their own political agenda.
"It is important that all community leaders lead by example, therefore ministers and parliamentary secretaries will not return to office until boards of health provide it is safe to do so.
"The NSW government notes that an all-party committee of the Legislative Assembly has agreed to follow the health advice and postpone the scheduled sitting period in September. The Leader of the Opposition should apply the same standards to the sitting of the Legislative Council as he has applied to the sitting of the Legislative Assembly.
"The NSW Government calls on the Leader of the NSW Opposition to put politics aside when it comes to health issues and to act in the best interests of the people of NSW, especially in the interests of the people of NSW. parliamentary staff who would put themselves and members. of their family in danger by attending parliament.