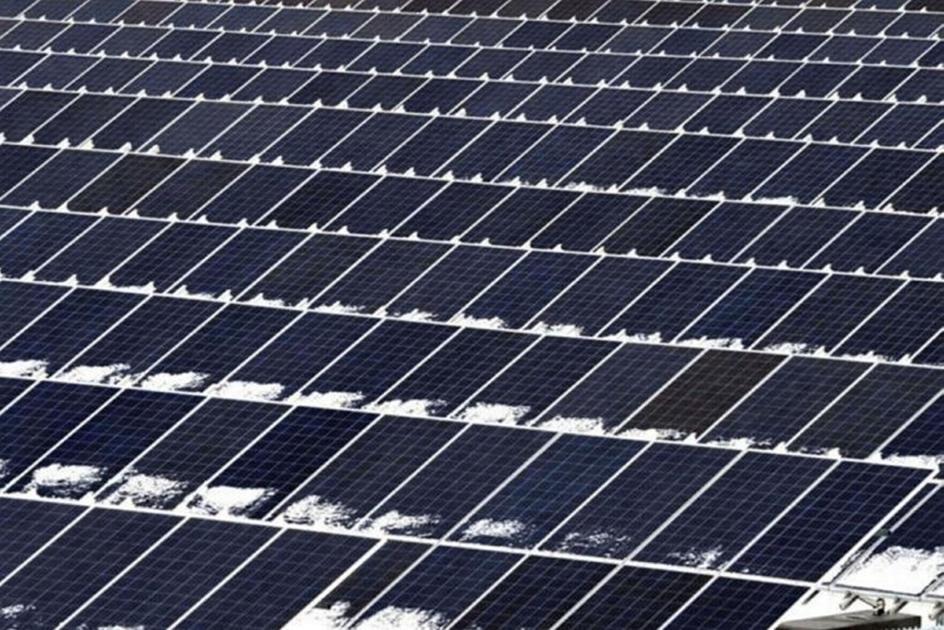 Township City Council Passes Energy Storage Law as Interest in Commercial Solar Development Grows | County of Saint-Laurent
TOWNSHIP – In anticipation of increased interest in large-scale renewable energy projects within municipal boundaries, city council has passed a series of local laws regulating business development.
Following a second public hearing last week, the city passed an energy storage law complementary to its solar law, passed in 2019. The laws are based on model regulations drafted by the National Authority energy research and development. The energy storage law was the subject of a virtual public hearing in March and an in-person public hearing on July 13.
The storage law was drafted by the city's planning council and revised over several months by city attorney Eric J. Gustafson and councilors Robert J. Washo and James T. Smith, who sit on the solar committee of the city. Although the storage law itself does not necessarily have an impact on the environment, the city council approved the required SEQR documentation by resolution. Any proposed development project will be subject to its own more specific SEQR process.
At a special meeting on June 30, the city approved the continuation of an Oswego County law firm for environmental and renewable energy legal services. William M. Buchan, of Buchan & Sutter, Constantia, attended last week's meeting and described the storage law as "forward-looking" and essentially a roadmap for negotiations between the city and the developers.
Moratoriums on the commercial development of solar and energy storage systems were in place before each law was passed, so city planners and Mr Gustafson had time to adapt the framework for the NYSERDA before the big energy companies can come up with new developments.
The solar law imposes a process for negotiating community benefits between solar companies and the city, prohibits the removal of prime agricultural soil, and regulates panel heights, property withdrawals and transmission lines. The solar law requires that batteries and storage cells be surrounded by a fence at least 6 feet high, but other specific regulations for battery banks and storage equipment were not fully established, justifying a separate law for storage that generally accompanies the intermittent collection of renewable energy.
The Storage Law creates a two-tier system to help the city assess proposed development. Systems for residential or small business use would fall under level 1 and would be permitted in all zoning districts of the city. Such smaller systems would have to meet building safety and electrical code standards, but would not require approval from the city's planning council.
Tier 2 systems would go through a full town planning council approval process and would only be allowed in commercial and rural areas. A Tier 2 system is referred to as an energy storage of at least 600 kilowatt hours, a measure of the total energy that can be used over time. Compared to this "big" storage standard, for example, the battery capacity of the electric vehicle ranges from 15 to 100 kilowatt hours, depending on the model.
Interest in the development of the North is part of a statewide push for renewable energy described by Governor Andrew M. Cuomo in 2018. That year, the Governor announced targets for strengthening the state's capacity to 1,500 megawatts of energy storage by 2025 and 3,000 megawatts of energy storage. and 70% renewable energy by 2030. The targets are outlined in the state law on climate leadership and community protection, enacted in 2019.
Similar moratoria on solar energy and storage leading to the development of NYSERDA-based renewable energy regulations have been implemented in municipalities in the region, including Potsdam and Massena.
The village of Canton adopted a six-month moratorium on solar and storage development in March to consider its own regulatory readiness before working with potential developers.
A commercial facility near Rich Road just outside the village is in the early stages of development. EDF Renewables plans to submit state permit applications and begin formal city-to-city collaboration by the end of 2022 for the Rich Road Solar Energy Center, a 240-megawatt project on approximately 1,500 acres of land.
EDF Renewables is hosting an open house for the proposed $ 300 million project from 5 p.m. to 8 p.m. Thursday at the Best Western University Inn, 90 E. Main St.